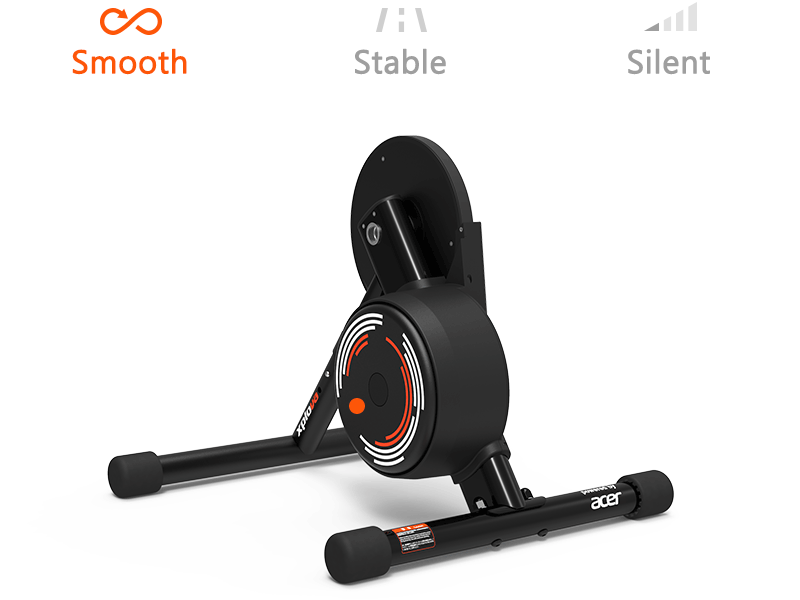 Smooth

Heavier flywheel in the same class,
5.9 Kg & 20.5 cm;
Well simulated inertia & realistic ride feel.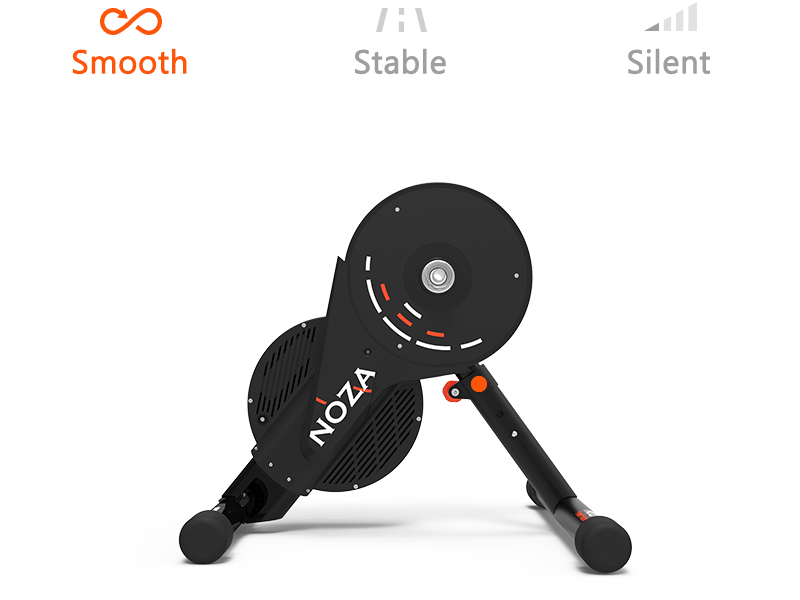 Smooth

Adjustable front leg
Suitable for RD bike 650/700C; MTB 24"/26";
Level up your training with comfort.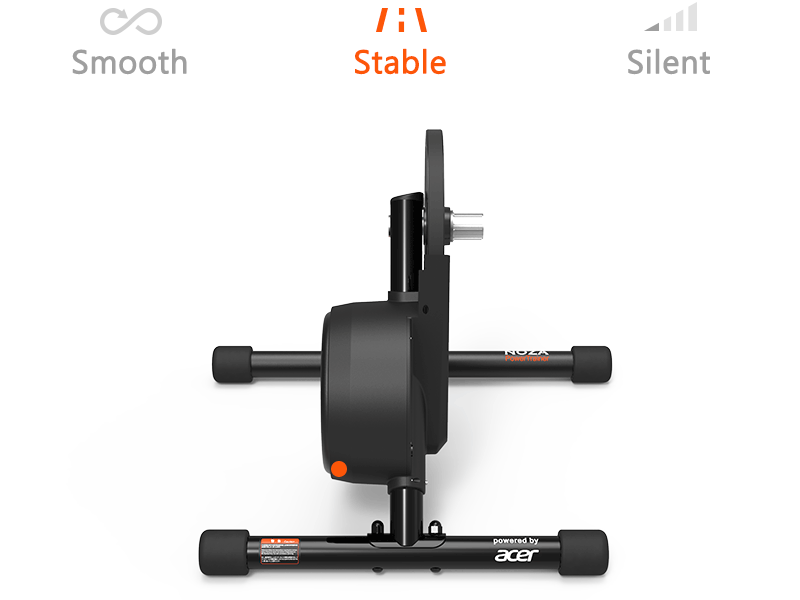 Stable

Well resistance control & speed of change;
±2.5% precision;
Satisfy rider's ambition for continuous acceleration.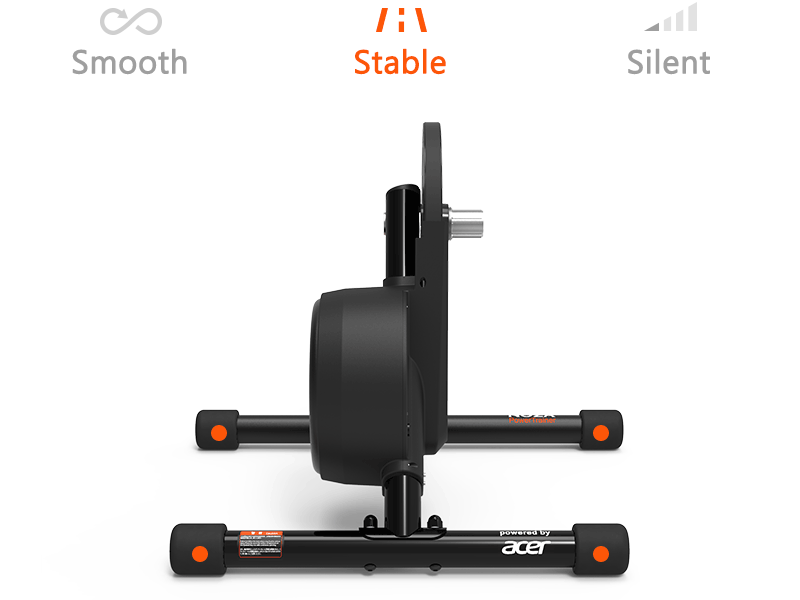 Stable

Optimize area of contact within
the rubber covers;
Reduces vibration on the most intense sprints.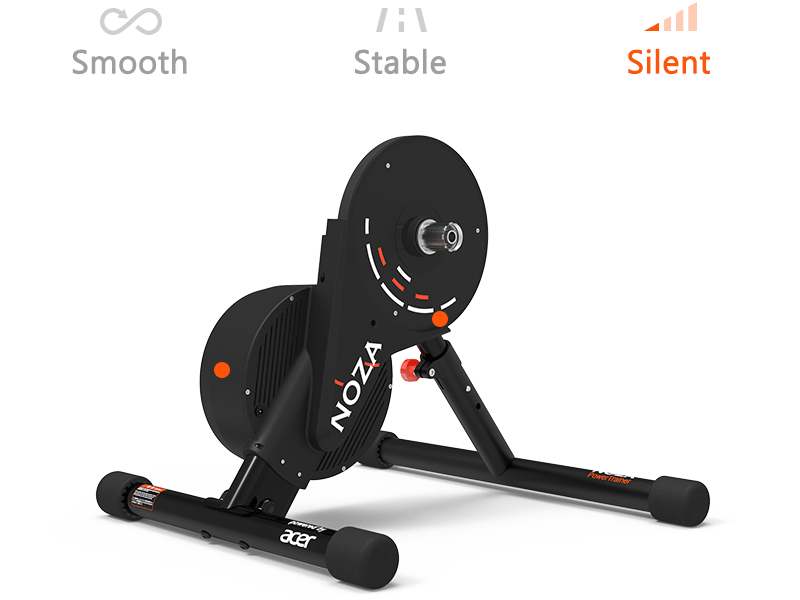 Silent

Seize up the belt and pulley design,
58 dB only;
Fulfill your need for quietness.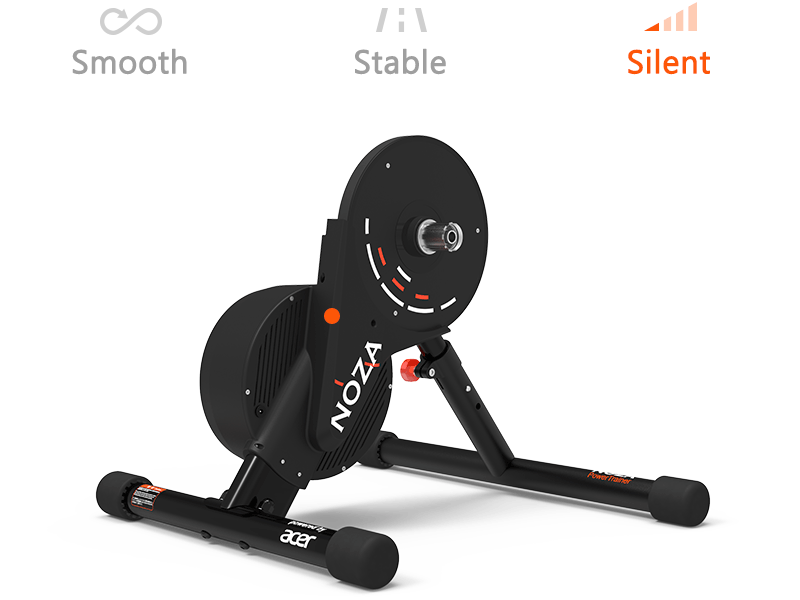 Silent

Maximum Power 2500 watts;
18% simulated incline;
Perfect for further personal goal right at home!
Enjoy The Most Online Training APP
NOZA S works with popular training apps such as ROUVY, Kinomap, Strava FTMS compatible apps. ROUVY is also one of our official partners, and we highly recommend users of smart trainers use the cycling platform of ROUVY.

Compete with riders from all over the world in ROUVY, Zwift, Kinomap and achieve your cycling goals with the training plans of TrainerRoad. Weather or traffic no longer matters now.



Extremely Powerful
By generating resistance up to 2,500 watts and simulating climbs up to a 18% grade,the Xplova NOZA S is easily able to deliver during your most intense training sessions. The best in class, allow you push up your limit!





Highly Accurate and Consistent
With temperature compensation technology, six poles electromagnetic brake, and built-in strain gauge.

*Under ERG training mode and tested with power meter kit & ride for an hour.
Fantastic Road Feel
With this direct drive trainer, you can experience well-simulated inertia and realistic ride feel. Plus the adjustable leg fits perfectly with road bike 650/700C or mountain bike 24"/26".





Specifications
Dimensions (installed)
593.4*514.5*465.15mm
Total Weight (unboxed)
17Kg
Flywheel Weight
5.9Kg
Sound Level
58 dB (@30KPH)
Maximum Power Output
2500W (@58KPH)
Maximum Simulated Incline
18% (@70KG)
Resistance Type
Six electromagnetic
Accuracy
±2.5%
Bike Compatibility
Road: 650c, 700c
Mountain: 24", 26"
Drivetrain
9/10/11 Speed SRAM (12 speed need to purchase XD/XDR separately)
9/10/11/12 Speed Shimano
(Cassette not included)
Connectivity
ANT+, ANT+ FE-C, Bluetooth Smart
Firmware Upgradable
Yes
Spindown Calibration
Yes
Electrical Requirements
100-240Volt 1.5A 50Hz-60Hz
Box Dimensions
700*500*300mm
In the Box
Front Leg
Rear Leg
Nuts (x2)
Bolts (x2)
1.8mm Spacer
Drive Side Adapter for 130mm and 135mm Quick Release
Drive Side Adapter for 12x142 and 12x148 Thru Axle
Reversible hub spacer for Thru Axle
Front Leg Adjustment Knob
Hex Tool
Quick Release Skewer
AC Power Adapter

Share your progress with NOZA S




It is recommended to bring your bicycle to your local Xplova sales store to have the full product experience before purchasing.