Xplova NOZA One
Power fietstrainer!
Eentje voor alles! Veilig, nauwkeurig, soepel!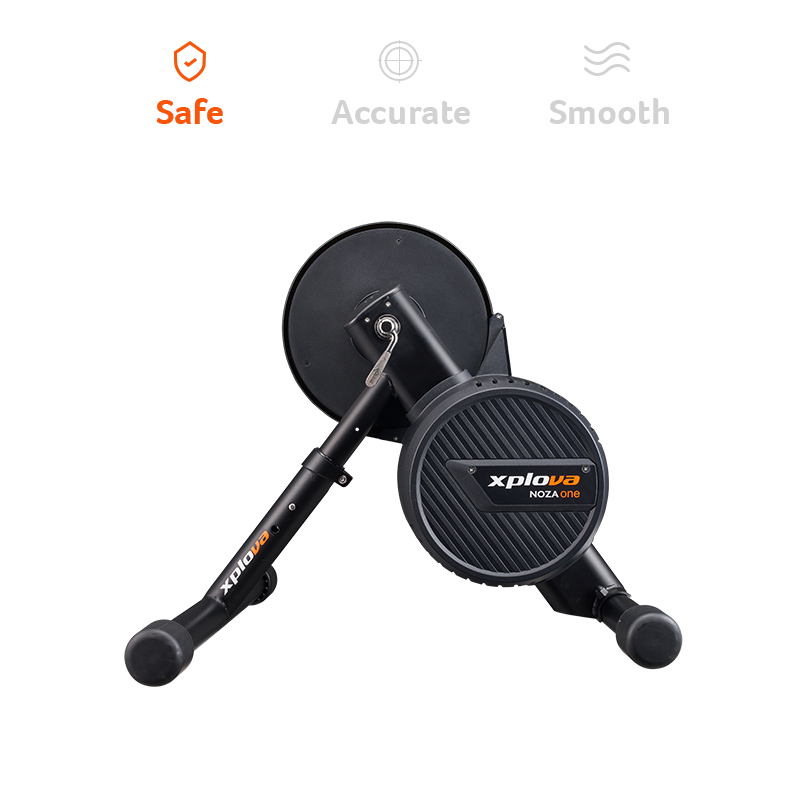 Veilig

Met een ingebouwde veiligheidsafdekking, zodat het trainingsapparaat geen letsel kan veroorzaken.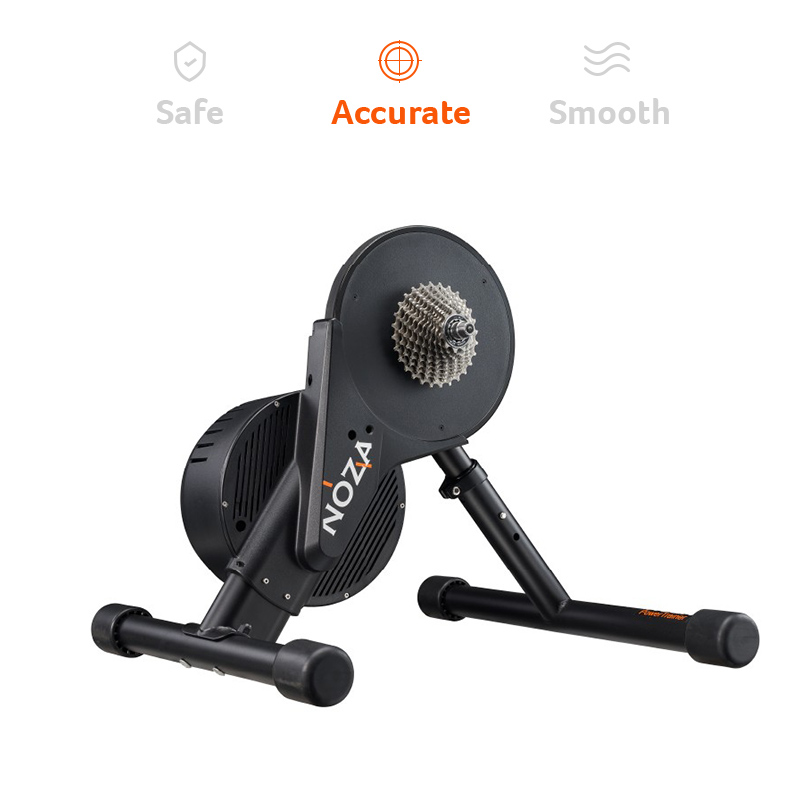 Nauwkeurig

3,0% nauwkeurigheid van vermogen (+/-), zelfs tijdens intervallen acceleratie of degeneratie.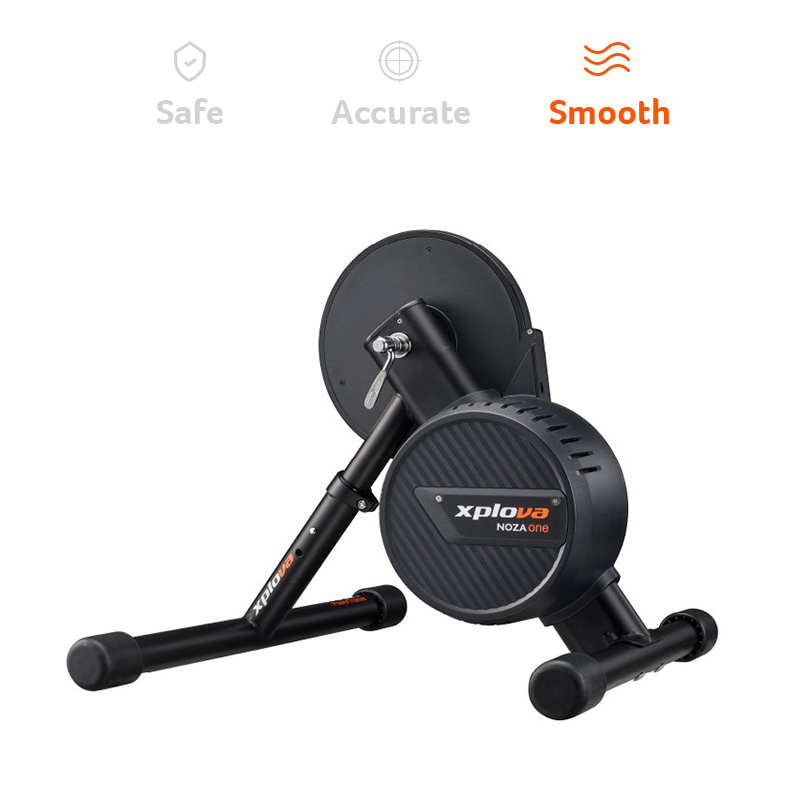 Soepel

De NOZA One heeft een vliegwiel van 5,3KG en bootst het gevoel en de weerstand van de weg na.
Geniet van online trainingsapps
Train met je favoriete software zoals Zwift en Rouvy. NOZA One is eenvoudig aan te sluiten en kan worden bestuurd door de meeste populaire fietsapps.

Meet je met fietsers overal ter wereld in Zwift, Rouvy en bereik je fietsdoelen met de trainingsplannen van TrainerRoad. Weer of verkeer zijn nu niet meer belangrijk.



Gebruiksvriendelijk
De nieuwe NOZA One biedt een constante weerstand, met een maximumvermogen van 800W. Het apparaat is gebruiksvriendelijk voor mensen die net beginnen met indoorfietsen. Geschikt voor iedereen.





Draagbaar
Een ander belangrijk kenmerk van NOZA One is de draagbaarheid en de vrijheid van geen netsnoer. Dankzij de lange batterijtijd gaat de NOZA One wel 360 uur mee voordat de batterij moet worden opgeladen. Dit betekent een verbeterde mobiliteit.
Stil
Het ontwerp met een vaste aandrijfriem en poelie reguleert het geluidsniveau tot slechts 58 dB, waardoor het apparaat stil is en perfect voor training binnenshuis.





Specifications
Afmetingen (geïnstalleerd)
593 * 514 * 465 mm
Totaal gewicht (uitgepakt)
12,4 kg
Gewicht van vliegwiel
5,3 Kg
Geluidsniveau
58 dB (@30 km/u)
Maximaal uitvoervermogen
800 W (@58 km/u)
Nauwkeurigheid
±3,0%
Fietscompatibiliteit
Racefiets: 650c, 700c
Mountainbike: 24", 26", 29"
Versnellingen
9/10/11 Speed SRAM (12 speed need to purchase XD/XDR separately)
9/10/11/12 Speed Shimano
(Cassette not included)
Connectiviteit
ANT+, Bluetooth Smart
Firmware upgraden
Ja
Afmetingen verpakking
700 * 485 * 270 mm
In de verpakking
Achterste onderbuis
Voorste onderbuis (bout en moer zijn hierbij inbegrepen)
Moer achterste onderbuis (x2)
Bout achterste onderbuis (x2)
Decoratieve bout-cover (x2)
Paneelbout vliegwiel/cassette (x2)
Schroef bedieningsmodule (x2)
Sleutel voor onder
Sleutel bout paneel vliegwiel/cassette (2 mm zeskantig)
Sluitring vliegwiel/cassette
Moersleutel
vliegwiel/cassette washer
Snelspanner
Adapter voor quick release
Bedieningsmodule
Share your progress with NOZA One




It is recommended to bring your bicycle to your local Xplova sales store to have the full product experience before purchasing.